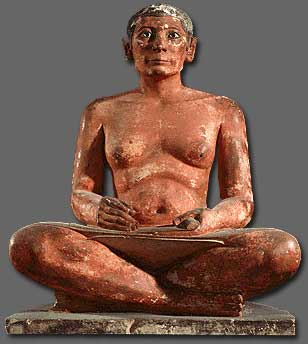 "Seated Egyptian Scribe", 4th or 5th Egyptian dynasty, in the Louvre Museum, Paris.
You can type your name or any word you like and have it written with Egyptian hieroglyphs.

I must warn you though, that a real scribe would probably write your name differently. The reason is that there is not a one to one translation between the Latin alphabet and the Egyptian hieroglyphs.